War in Ukraine
Exciting speech: Vitali Klitschko calls on Germany to end economic relations with Russia
In a live broadcast with the Munich city council, Vitali Klitschko calls the Russian war of aggression a "genocide". He appealed to Germany to take a clear stand and cut off economic relations with Russia.
In a moving speech, Kiev mayor Vitali Klitschko addressed the Munich city council. "Every morning before I get up, before I open my eyes, I think it's all a nightmare," said Klitschko live. "I open my eyes and see: it is a hard reality, a very hard reality".
The Ukrainian capital is constantly under fire from missiles that are killing "every human life within a 500-meter radius," he said. According to him, there should no longer be several cities nearby. Russia's attacks would not target the military, but the population. "They are destroying the civilian population, they are destroying our country", underlined the 50-year-old. He cannot say how many Ukrainians have fallen victim to the war so far: "We cannot count the bodies".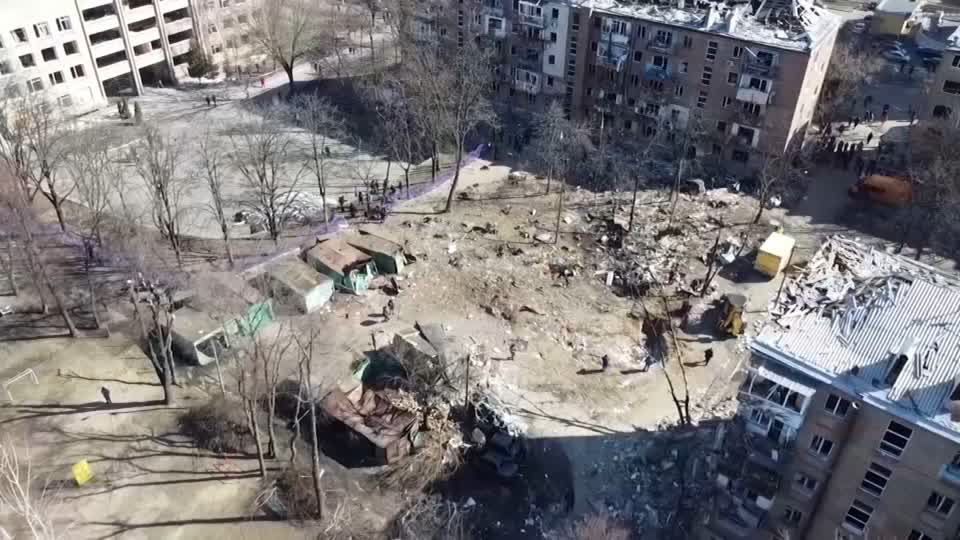 "We also fight for you, for every German"

Klitschko called the Russian war of aggression a "genocide" and declared that the Ukrainians will not give up in the fight "against one of the strongest armies in the world, the Russian army". "We would rather die than let the attackers enter the city," he said.
At the same time, the former professional boxer points out that it is not known what plans Russia is pursuing. "We fight for you too, for every German." He appealed to Germany to sever all economic ties with Russia, even if it was difficult. After all, Russia is investing "every euro and every cent" in the military. He also called on all German politicians to take a clear stance: "Either you are on the side of Ukraine or on the side of the aggressor," said Klitschko. "You can't be half pregnant."
Klitschko ended the live after about 40 minutes with the words "I have to go". The north of Kiev is said to have been bombed again.
swelling: BR, dpa