While starting up Ripple (XRP) is still in litigation against the US regulator SEC (Securities and Exchange Commission)the exchange of cryptocurrencies Coinbase just announced that it has applied to join the company in its legal battle. which has been going on for two years now.
On Twitter, Coinbase chief legal officer Paul Grewal confirmed that the cryptocurrency exchange has filed an "amicus curiae" request with the court and Judge Torres responsible for the Ripple / SEC case.
This request, if accepted by the judge, should allow Coinbase to join forces with Ripple (XRP) in this lawsuit in which the SEC believes the XRP token is a stock / financial security of the company Ripple Labs and not a simple exchange token. of cryptocurrencies such as Bitcoin (BTC).
The US administration also blames an illegal $ 1.3 billion sale of XRP tokens involving Ripple executives, including its CEO Brad Garlinghouse.
Earlier today, Coinbase asked Judge Torres for permission to file an amicus brief in the SEC v. XRP.

Our point is simple enough: this is a textbook case that shows just how essential a fair notice is to any reasonable due process notice under the law.

One of the fundamental safeguards of due process guaranteed by our Constitution is that government agencies cannot condemn the conduct as a violation of the law without providing fair warning that the conduct is illegal. By suing XRP token sellers after making public statements about the legality of these transactions, the SEC has lost sight of this fundamental principle. "Coinbase's Chief Legal Officer says on Twitter.
At the beginning of today, @coinbase asked Judge Torres for permission to file an amicus brief in the SEC case on XRP. Our point is pretty simple: this is a textbook case of how critical a fair warning is any reasonable notice of due process under the law. 1/3 pic.twitter.com/qhSSGrNgJK

– paulgrewal.eth (@iampaulgrewal) October 31, 2022
As Coinbase's Chief Legal Officer indicates, Ripple is currently being sued for offenses related to the sale of its XRP token while there is no clear legal framework on the state of cryptocurrencies that have emerged in recent years.
Despite the tens of millions of dollars in legal fees that Ripple will have to pay, the blockchain startup is determined to do whatever it can to get the US administration to buckle in this lawsuit, which could then serve as jurisprudence should Ripple come to win it.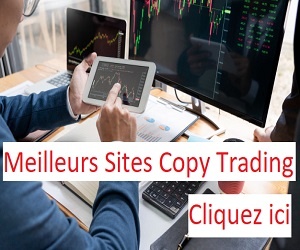 Recently, Ripple's lawyers have also highlighted the fact that they don't exist no "investment contract" giving rights to investors or obliging the issuer to act in their best interest, and that the XRP token cannot therefore be considered a financial guarantee, click here to read our article on this topic.
Coinbase's arrival in the lawsuit against the SEC is an important asset that could further worry SEC lawyers who are now trying to buy time to make this lawsuit last as long as possible in order to discourage the opposing party.
The price of XRP is currently around $ 0.46 on Binance.
Follow us on Telegram, Facebook and Twitter.
READ ALSO: