Game news NFT, blockchain, Web 3.0 … FIFA is completely overhauling its approach to video games
FIFA 23 has been available for just over a month and is the latest EA title to be named as such. The agreement between the publisher and FIFA has not been renewed and Electronic Arts has already registered the EA Sports FC brand for next year.
EA and FIFA: return to the division after almost 3 decades of collaboration
The split between FIFA and EA was announced in May after several weeks of rumors and rumors tense statements from both sides. The international federation it would have required nearly a billion dollars so that EA could continue to use the FIFA license, which the publisher would have rejected, convinced to remain a reference also changing the name:
After nearly 30 years of creating interactive football experiences that have defined the genre, we will soon begin an exciting new era. Next year, EA SPORTS FC will become the future of EA SPORTS football. Together with our more than 300 authorized partners in sport, we are ready to take global football experiences to new heights, on behalf of all football fans everywhere.
On his side, Gianni Infantino, FIFA Presidentput his feet on the plate announcing it very officially "The only authentic and real game that bears the FIFA name will be the best available for football players and fans." He also added that he ensured that:
The FIFA name is the only global and original title. FIFA 23, FIFA 24, FIFA 25 and FIFA 26 and so on – the constant is the name of FIFA and it will stay forever and remain THE BEST. The interactive games and esports industry is on an unprecedented path of growth and diversification. FIFA's strategy is to ensure that we can make the most of all future options and ensure a wide range of products and opportunities for players, fans, affiliated associations and partners.
FIFA, Blockchain and NFT: Official games bet on Web3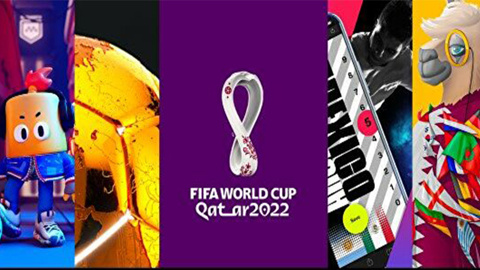 It has been known since May that a first experience without EA would have been themed around the World Cup in Qatar, followed by new games and interactive experiences. Today FIFA announced that it has awarded numerous licenses to companies specialized in Web3, that will give life to 4 games on the metaverse and blockchain:
AI League: Qatar 2022 FIFA World Cup edition
FIFA Qatar World Cup 2022 – Upland Metaverse, (blockchain Upland)
Matchday Challenge: Qatar FIFA World Cup 2022 Edition
Qatar 2022 FIFA World Cup on Phygtl
In the FIFA Qatar World Cup 2022 – Upland Metaverseplayers will be able to collect "official digital resources" of the World Cup, but also notable video excerpts of competition. The next game will be Phytgl, which will allow players to do this grow a virtual golden balloonand from "possess a fragment". For FIFA it is a way to immortalize the participation of fans in the project.
Altered State Machine – AI League: FIFA World Cup Qatar 2022 Edition will offer an amazing experience. Two teams of four AI controlled players will compete against each otherand players can influence the game with "fun and tactical" options.. Characters can of course be collected and traded. Finally, Matchday Challenge: FIFA World Cup Qatar 2022 Edition takes the form of a "soccer card based social prediction game" where can you play against your friends. In its statement, FIFA stated:
(All of these projects were) designed with Web 3.0 and the future of digital engagement in mind. This is an extremely exciting group of partnerships we have forged as we embrace a new digital native football fan and engage with them in spaces where we know they are already active. As we continue to build our long-term gaming strategy, Web 3.0 is sure to have an important role to play and that marks the beginning of our journey, says Romy Gai, FIFA's Chief Commercial Officer.
For the moment the reactions are few, but FIFA takes a very different path here of what has been followed so far. However, the federation has not yet made an announcement regarding the development of a direct competitor of the future EA Sports FC. At present, it is therefore through very specific experiments, based on the metaverse, the NFTs and the Blockchain that FIFA will develop its license on an interactive level.
---