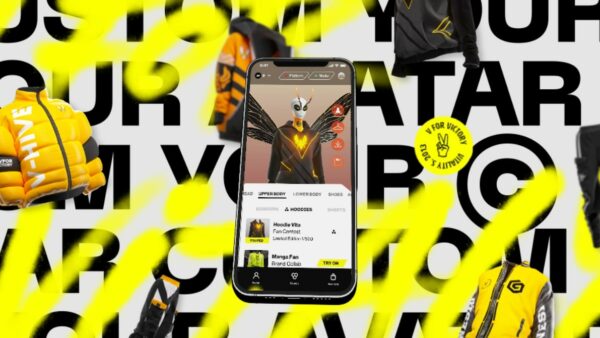 V. hive
Team Vitality launches V.Hive, the first blockchain-based mobile app for supporting esports. Created in collaboration with Tezos, the V.Hive app aims to bring the Team Vitality community closer to the club and its athletes.
Reward fans for their loyalty and commitment to Team Vitality
The V.Hive app was designed to bring Team Vitality fans together. As soon as they log in, they're given a half-man, half-bee 3D avatar, which they can then customize with digital wearables to win through quests. These missions aim to support actions for Team Vitality, both at events and on social networks, etc. Subsequently, this commitment allows you to climb the V.Hive ranking. Rewards include limited edition merchandise, discounts, access to one-of-a-kind events and experiences with Team Vitality players.
In summary
Download the free V.Hive app for iOS and Android
Connect it to your social networks
Get your own 3D avatar
Collect wearables and customize your avatar
Participate in missions and improve your ranking
Earn exclusive rewards for Team Vitality
Pedagogy and support at the heart of the system
Since announcing their partnership in January 2022, Team Vitality and Tezos have placed fan education at the heart of their strategy. To best support them in the Web3 universe, the launch of the V.Hive application took place in three distinct phases:
Phase 1: Launch of V. Hive Pass in July 2022. Early adopters of the V.Hive program received a pass, which gradually transformed into a mysterious egg, before hatching into a bee-shaped avatar. These first 3700 users will always be recognizable thanks to a tattoo on the neck of their avatar in the shape of a bee.
Phase 2: Launch of wearables on the V.Hive program in October 2022. Thanks to these new digital products, you can customize your avatar with the color of Team Vitality.
Step 3: Launching the V.Hive application.
This partnership with Tezos, the world's most advanced and energy-efficient blockchain, aims to engage the esports and blockchain gaming communities, as well as promote the development and use of more sustainable technologies.
" We are proud to finally launch our V.Hive app! Our fans are digital natives and incredibly savvy when it comes to new technologies. So when we design V.Hive with Tezos, every feature we create should provide them with real and unique value. Web3 and Blockchain will play a big part in the future of the esports and gaming industry and as a club this will allow us to work even more closely with our fan community. " She said Nicolas Maurer, CEO of Team Vitality.
" After working side by side with Team Vitality on the V.Hive project, we are proud to see the first mobile fan engagement app come to life on Tezos! I am delighted to be a part of this collaboration which will strengthen the bonds between Team Vitality and its fans. Finally, I look forward to seeing how Team Vitality lead by example to engage their fans in Web3. » he declares Jan Albers, Head of Gaming Partnerships at the Tezos Foundation.
Download the V.Hive app on iOS and Android
SOURCE: PRESS RELEASE – THE PUBLIC SYSTEMS