We can already highlight a fashion trend that is skyrocketing for 2023: it seems that the metaverse will be an integral part of the strategy of brands and designers around the world. How does the Belgian market behave in this online world? And why will you (and your children) increasingly come into contact with digital clothing?
One of the most extraordinary fashion weeks of the last year took place not in Paris or Milan, but in what is called the metaverse.
During Metaverse Fashion Week (MFW) in March 2022, 100,000 people attended an experience where designers and fashion brands showcased digital creations, with the aim of connecting the next generation of designers with well-established traditional labels. Particularly present Dolce & Gabbana, Tommy Hilfiger, Paco Rabanne and Selfridges. You could sit front row in virtual rooms, buy physical and digital clothes and browse NFTs.
The metaverse?
Little reminder. There is still no definitive definition for "the metaverse." Different descriptions and interpretations of the contents of this digital world circulate. Or rather to these worldsbecause for the moment all kinds of digital platforms are implementing an online experience and connection, but they are not (yet) connected to each other.
These are websites such as Decentraland, Spatial or Over that bet on games, virtual reality or even augmented reality, where digital is combined with real life. "The metaverse" is a way to connect online, with other players or with brands that are opening locations there.
Read also: NFT, your digital real estate stamps, soon on Instagram
The information for the second edition of MFW, from 28 to 31 March 2023, has already been communicated. «Last year we highlighted one of the strongest sectors for the metaverse: digital fashion», explains Giovanna Graziosi Casimiro, Director of MFW extension. "Because we don't all want to look like a single, boring copy of the same avatar in our digital life. Just like in the real world, we all want to individualize and cultivate our own personal aesthetics. »
While it may still feel a lot like introducing a new episode of black mirror, all of this is not as American or remote as one might think. The Belgian fashion sector has also moved forward in this digital (fashion) world, with the aim of conquering new ways of retaining customers and exploring new possibilities for the future of brands.
Advertising 2.0
JBC was the first Belgian brand to establish itself in the metaverse. In April 2022, the company opened a virtual store in the hugely popular Fortnite game, where players can complete a series of missions and earn tokens to continue their gaming adventures. In October, JBC launched a new collection featuring the pop star Flemish Camille in Roblox, another very popular game.
This way we can directly reach our younger fans, who no longer work with a newsletter.

Katrien Vangrunderbeeck, JBC
"This game is very popular with our younger customers," says JBC spokeswoman Katrien Vangrunderbeeck. "We can discover the collection exclusively there, before it physically arrives in stores and also attend a virtual concert by Camille. With the tokens you earn while playing the game, you can then "buy" clothes for your avatar. »
The brand has very consciously chosen not to make it an income model right now, insists Katrien Vangrunderbeeck. "It should be accessible to everyone. This way we can reach our younger fans directly, which doesn't work by sending a newsletter to parents. You could say it's an alternative form of advertising, yes, but it's first and foremost a way to change the experience of our customers. »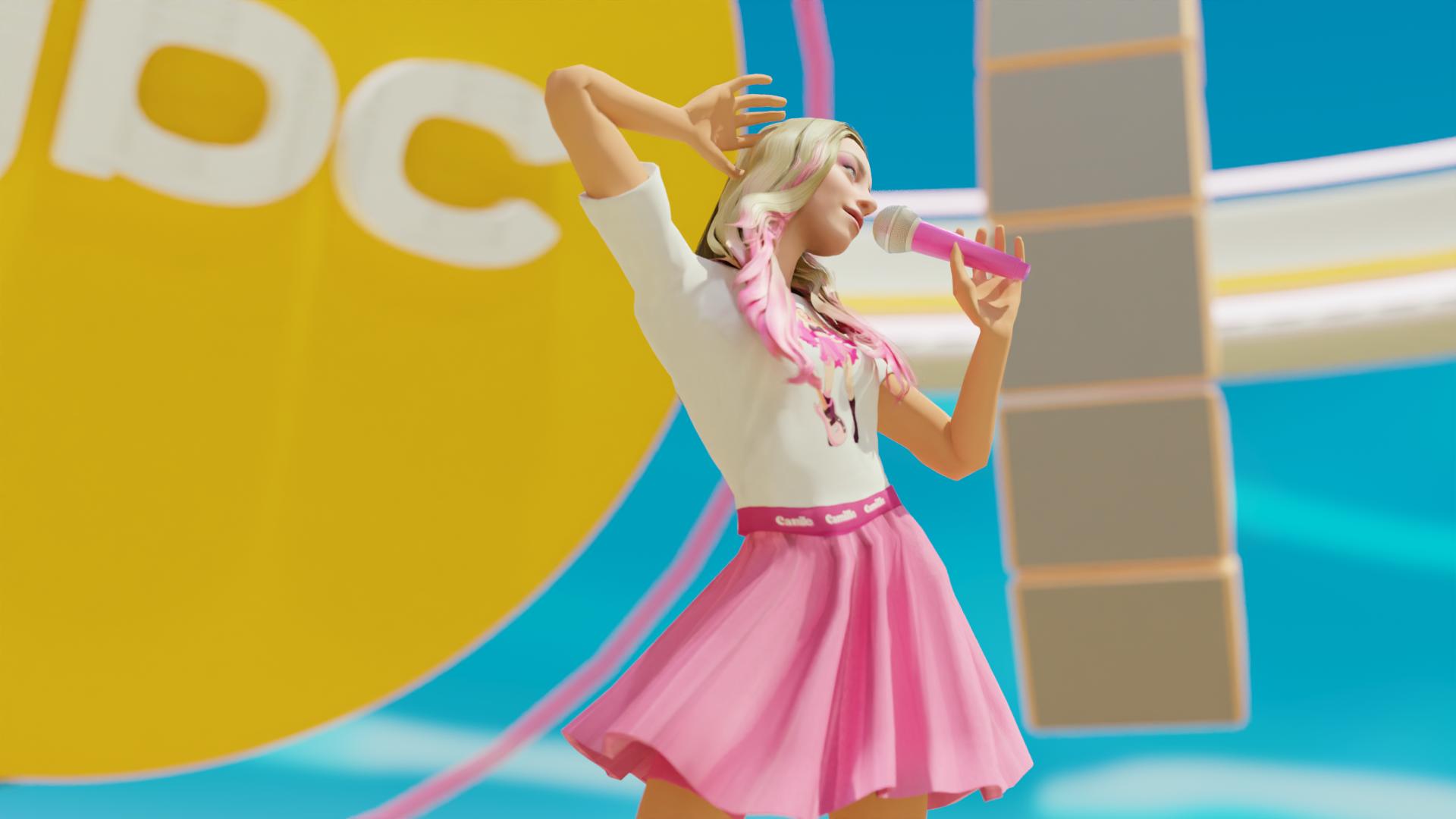 "We are internally reviewing upcoming JBC metaverse releases, but we can't talk much more about them right now. What is certain is that we will continue to invest in this total experience in the future. »
High fashion
Experience. This word continues to appear in all articles of the metaverse. Through new platforms, fashion brands want their potential customers to discover them in another way. "The importance of interacting with the customer will become increasingly important," says subject matter expert Ann Claes, who in addition to her role at Flanders DC also founded the digital fashion agency Mutani. He wants to help a new generation of designers find their place in the (digital) fashion world.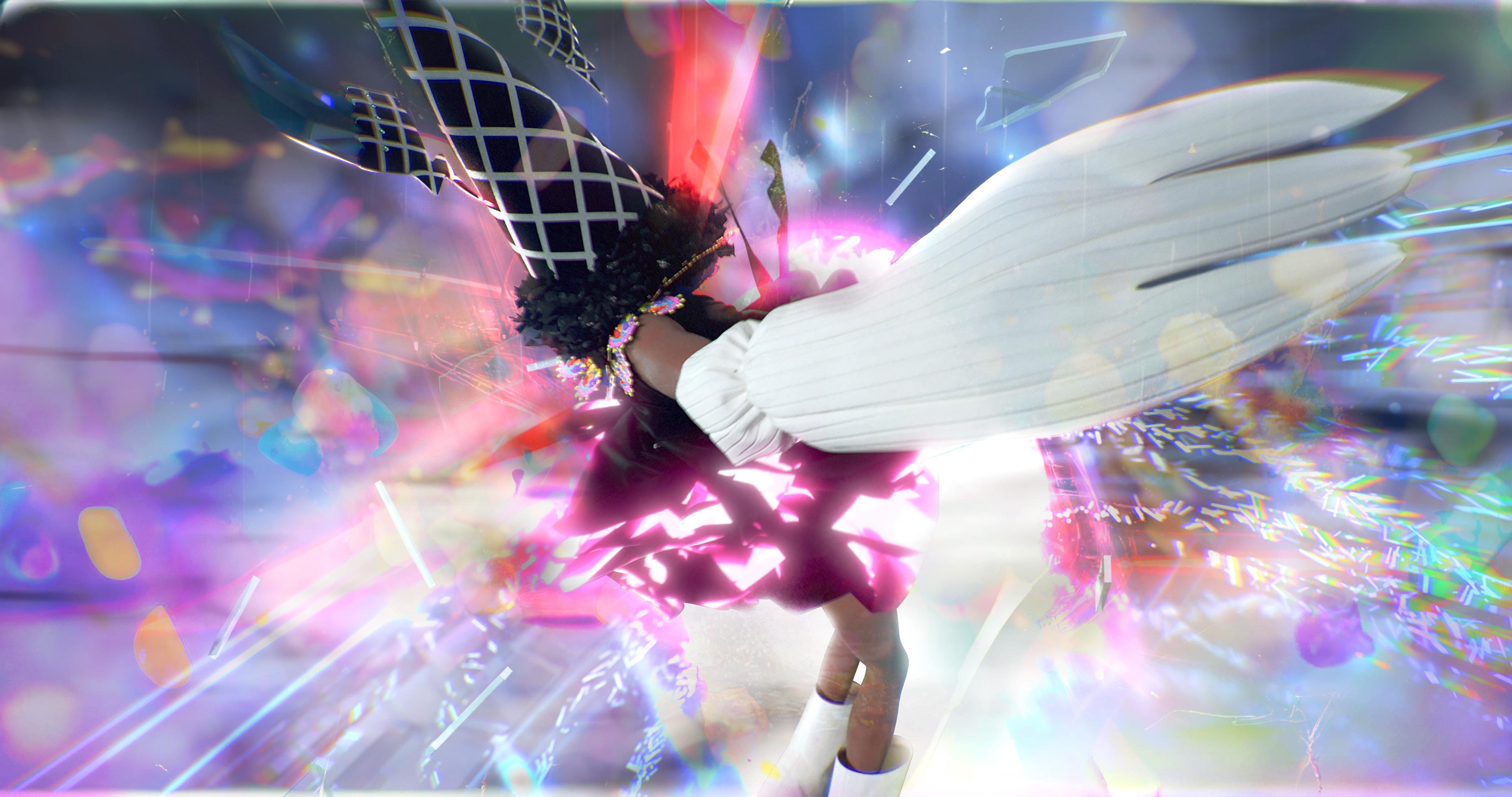 "Our ability to concentrate keeps declining," says Ann Claes. "The more time someone spends with your brand or story, the stronger the connection will be. Instead of trying to push yourself through advertising, this is a way to create a real experience and added value. Nobody wants to receive traditional spam anymore, so brands will have to invest in creating an authentic connection with their customers. The gamification of fashion, for example, has huge potential. »
Our ability to concentrate continues to decline. The more time someone spends with your brand or story, the stronger the connection will be.

Ann Claes, Mutani
With Mutani, Ann Claes and her partner Shayli Harrison also want to give Belgian designers a boost. In December they premiered their Antwerp Cyber-Six project in Miami, where they digitized an outfit for six Antwerp Fashion Academy students. "Since we'll be showcasing the full collection at the end of January during the haute couture week, I don't want to talk about it in too much detail," she explains, "but the idea is that we can use these objects and dresses in different ways in the metaverse to buy NFTs , on different platforms. »
This digital collection features Shayli Harrison, Flora Miranda, Max Rittler, Nadav Perlman and Stefan Kartchev. The most striking name in these Antwerp Cyber-Six is ​​probably that of Brandon Wen, the new director of the Antwerp Fashion Academy since September. "Brandon will also see if he can incorporate his own experience into the training," says Ann Claes.
Read also: Dating | Brandon Wen, iconoclastic American fashion designer, successor of Walter Van Beirendonck at the Antwerp Academy
"The fact that this opens up possibilities was also demonstrated by another project of Stefan, in which he expanded his first physical collection by selling a digital collection. Show what's possible, not just financially, but creatively as well. More and more designers are being inspired by digital worlds in their work. »
Lifetime Warranty
While JBC has not yet associated a business plan with its presence in the metaverse, the new Belgian brand Les Vilains has taken this step. In September, it launched on Spatial for the first time digital fashion, where customers receive an NFT with the purchase of a physical t-shirt from the collection. "Les Vilains was born out of frustration and a dream," notes its founder Stephane Willems. "Millions of clothes end up in huge landfills every year in some countries, we think this may change. »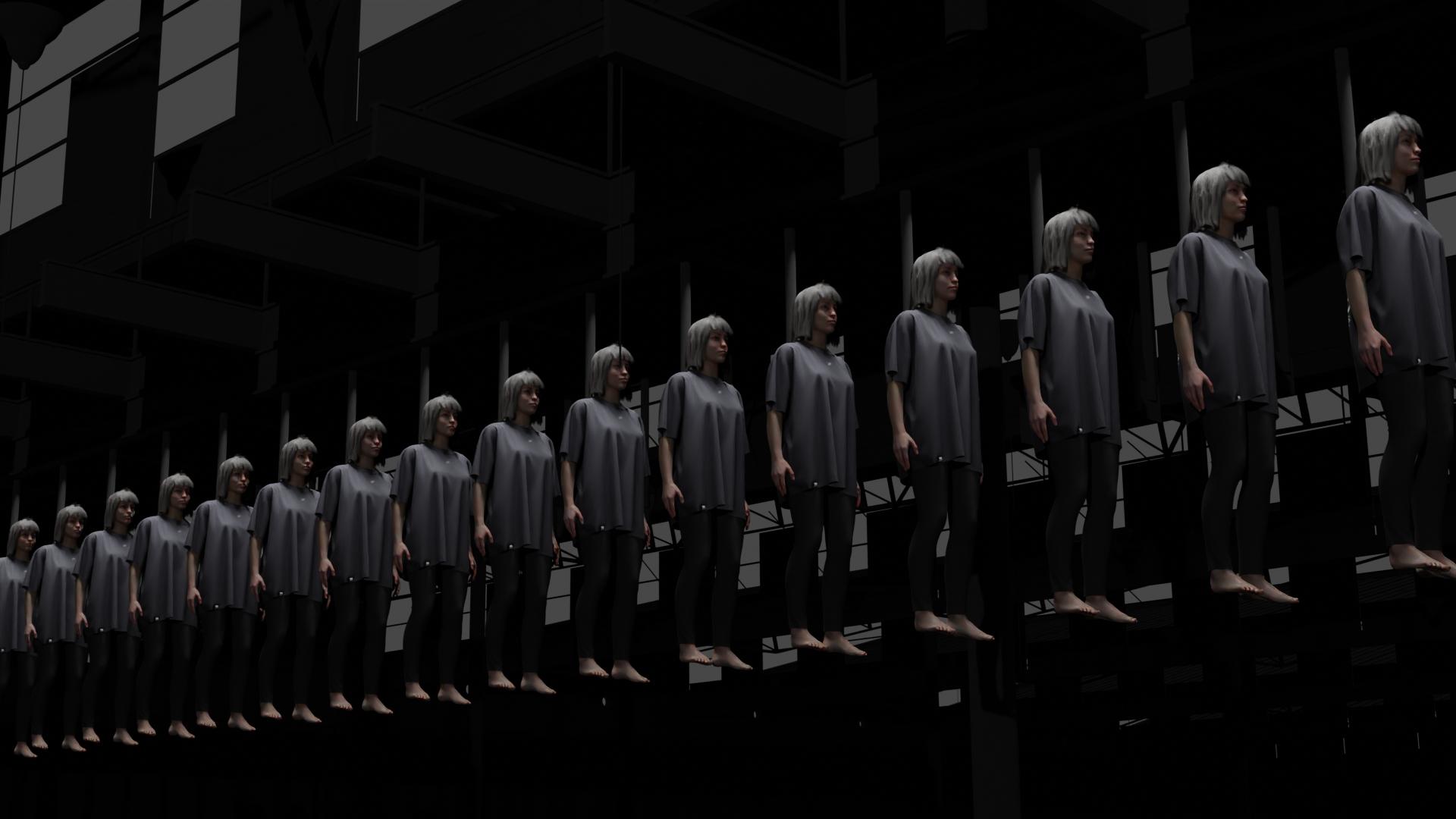 "We release a collection every quarter, each time designed by a Belgian graphic designer, which is mostly digital. Parts are only produced when we have enough orders, we have no stock. This way, we can be very mindful of waste within our brand. We consider these NFTs as a ticket to the digital world where your avatars can show off our creations, but also as a virtual service book for a lifetime guarantee. When you own this NFT, we promise you will always repair our clothes or make a new garment. »
For Stephane Willems, experience is also a decisive word. "We have a showroom in Spatial where people can discover our brand and where our new collections will be presented. People are buying more and more online, it gives them an additional experience in this set. »
Join the shop
If the first Belgian players are therefore establishing themselves in small steps in the metaverse, there is not a big surge for the moment. Nothing illogical there, according to Ann Claes: "Even on a global scale, the number of companies present in the metaverse is still small, but growing. I think this takeoff will continue. It often takes a long time to build something good. In Belgium we find ourselves with a specific fashion landscape where the big operators follow trends rather than create them. Those won't be at the forefront right away, but I think the most creative designers and young talents will. »
We can no longer prevent this development

Stéphane Willems, The bad guys
JBC's Katrien Vangrunderbeeck believes that for many companies, the metaverse has yet to prove its worth. "When we look at the installation of online shops, Belgium also got on this train relatively late. For many brands, the metaverse is still just a promotion channel, not a sales one. It always takes pioneers to take the first steps. Limburg's modesty means we won't qualify as such, but we have already played this pioneering role several times in the past. »
"I think the revolution is coming", also advances Stéphane Willems of Les Vilains. "The metaverse is not going to replace shops, at the end of the day, people remain social beings who want to exist offline. But a nice fusion of the two? It is already happening and we cannot stop it. »