Binance, this huge cryptocurrency exchange, has already been in the spotlight many times. Accused of all evils, CZ will have to be more meticulous about the origin of the funds that pass through her exchange. This time, after the arrest of the CEO of Bitzlato, an obscure exchange dedicated to trafficking of all kinds, experts have scrutinized the transactions on the blockchain. Let's see what they found.
The arrest this week of the CEO of Bitzlato doesn't seem to move investors. They obviously don't feel concerned by this darknet exchange, unknown to the general public. Yet they probably should be. Because if their favorite exchange was too loose, it will be sanctioned by the American policeman. If CZ has repeatedly denied the money laundering allegations, it does not seem to have always been very vigilant about the origin of the funds that pass through it.
Binance, Bitzlato and Hydra
According to FINCEN, Binance received bitcoin from Bitzlato between May 2018 and 2022. Other audiences included the marketplace Hydra and the Russian Finiko Ponzi (and many others). An analysis by Crystal Blockchain indicated that there would be $780 million in transactions between Binance and the Hydra Market, which was dismantled in April 2022. Arkham Intelligence data bears this out. A Reuters investigation details the amounts and nature of the fraud in a June 2022 article. Binance's response is also available.
A little too permissive on the origin of the funds?
KYC didn't exist in the early days of Binance, and until August 2021, an email was enough to open an account. Easy to send anything from anywhere. This is how the strengthened KYC, introduced under pressure from the authorities, made it possible to arrest one of our national fraudsters, Aurélien Michel. He was depositing his stolen funds on Binance. When the fraud is followed by a serious investigation, Binance obviously cooperates with the authorities. But for smaller flights, that's not the case. Small scams are not well investigated by law enforcement and Binance does not appear to respond to complaints from users who have identified their stolen funds. Some victims testify to their scam on Telegram and their complaints have, for the time being, gone unanswered. One of the victims identified the address of her stolen funds as: 1JkMFrK8L93PCcUXjjELo4dg4pQKbF8d9D. She would have lost a few hundred euros, but it seems that there are many other victims.
Illegal transit of funds on various exchanges
Illegal funds come from scams, ransom money, trafficking, and so on. It is obvious that laundering in dollars is immensely more important, but laundering in cryptocurrencies is on the rise. This concerns us all: in fact, the easier it is for scammers to use stolen crypto, the more scams there will be. Perpetrators move funds to cover their tracks, but blockchain can help track the movements (when there is no mixer use).
Tens of millions of dollars have flown from Bitzlato to Binance via other crypto wallets, in an apparent attempt to disguise the origin of the funds. These would include Huobi, FTX, Poloniex, Nexo and WhiteBIT (a Ukrainian exchange);
In 2022 and 2023, $9.7 million was transferred directly from Bitzlato to Binance, according to data from Arkham Intelligence;
During Bitzlato's four years of operation, $52 million was transferred directly from the exchange to Binance, according to the same dataset.
What is Binance doing to fight dirty money?
Binance CEO Changpeng Zhao intends to safeguard the reputation of his exchange. He claims to actively fight against fraud and confiscate illicit funds that could pass through it. Earlier this week, CZ announced it had locked up millions of dollars worth of cryptocurrencies linked to a North Korean hacker group called Harmony. However, we know that Binance has been under investigation for months (for money laundering) by the US DOJ (Department of Justice). The Commodity Futures Trading Commission (CFTC) is also investigating whether US citizens have been able to trade unregistered derivatives. The arrest of the CEO of Biztlato, the dismantling of Hydra Market and the tightening of KYC on Binance have already significantly reduced fraud.
Two years ago, Binance filed a lawsuit against two Forbes reporters who alleged that CZ was using subterfuge to circumvent regulations. The complaint was withdrawn and the article is still online. However, if CZ wants to save his company's reputation, he has no choice but to refuse any illicit transactions on his exchange. The misappropriated funds must be blocked urgently, even if they are small. And why not provide a compensation fund for victims identified through a streamlined process. It is also necessary to clarify the legal situation between the Binance entities and Binance.us. But that's another story…
Receive a round-up of the news in the world of cryptocurrencies by subscribing to our new service news bulletin daily and weekly so you don't miss any of the indispensable Cointribunes!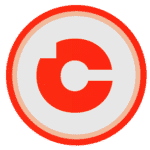 Subprime, financial crises, runaway inflation, tax havens… Bitcoin was designed for greater transparency and maybe it will finally change the game. I try to understand this new environment and try to explain it to myself. The road is undoubtedly long, but it is worth it.